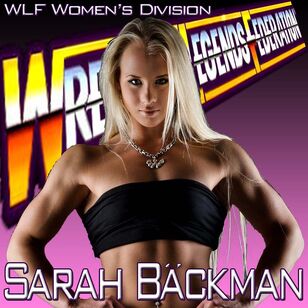 Sarah Backman is an American pro-wrestler currently contracted to the Diva's division of the WLF.
Managed by Jim Cornette
WLF Career
Edit
Sarah made her first appearance in the WLF on Jan 13 2014, when she came out at the end of a match and stared down the winner, Vanessa Dante.
She had her first match a week later in a 6 diva competition.
She left the WLF a short time later, but returned again in July 2015 with Jim Cornette as her manager.