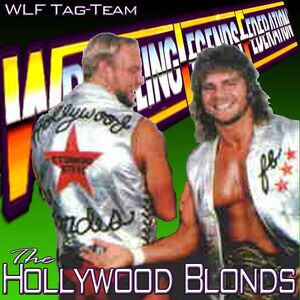 The Blondes are an American tag team made up of Flyin' Bryan Pillman and Stunning Steve Austin.
Former members of the NWO and Wolfpac
Former members of the Expendables.
WLF Career
Edit
The tag team was formed on 4 June 2012 as part of the super group the NWO.
On 1 Oct, NWO (now Wolfpac) leader Crristopher Knight fired them from the Wolfpac, thus ending their career in the WLF. They returned at Halloween Havoc as part of a new super group of wrestlers who were fired from the NWO by Christopher Knight. That group was called the Expendables
They wrestled their last match together on 11 Feb 2013, after which their contract as a tag team was not renewed. 
2012-2013: Nexus619