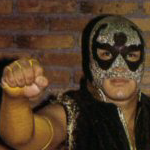 BrazodeOro is a role player who has been part of the WLF since it first started in 2011.
Accomplishments in the WLF:
Edit
WLF Tag Team champions: 3 times
WLF X champion: 1 time.
WLF Diva's champion: 3 times.
Money in the Bank: 1 time
Currently RPing as:
Edit
Ayako Hamada (since 2014)
Black Scorpion (2015) - 1 Money in the bank win
Chessman (2013-now) - 1 reign as X champion.
Great Muta (now)
J-Mex Corporation (now)
Previously RPd as:
Edit
Big John Studd (2014)
Gangrel (2014)
Natalya Belaya - original creation (2011-2012) - 3 reigns as WLF diva's champion.
Ken Patera (2014)
Pillars of Power (2014) - 1 reign as WLF Tag team champions
Russians (2011-2012): 2 reigns as WLF tag team champions.
Stars & Stripes (2012-2014)
Super Patriot (2011-2012)
Ted Arcidi (2011-2013)
Tiger Dream (2014)